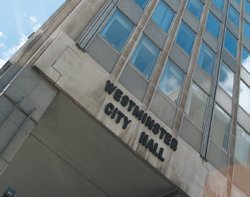 Our client Ms T is a good example of how what can easily appear to the average person as a substantial and inescapable debt, aggressively pursued by the local council, often evaporates under the slightest scrutiny.
She had received over ten letters from bailiffs in the space of a month, with the last one demanding that she pay about £600 that she allegedly owed in council tax arrears, to the City of Westminster Council. After phoning Westminster we were told that she owed about £400 in council tax, but also had £300 of credit on her account, that for some reason had not been offset against the debt. The debt was therefore about £100, not £600!
Due to her poor English, Ms T had been unable to fully understand why she was being pursued for council tax, as she felt she had already paid a substantial amount (the £300 of credit on her account). Her daughter, who is fluent in English, could also make no sense of the council tax bill, which contained no explanation whatsoever of the basis of the debt.
After Z2K wrote to the Westminster Benefits Service asking for an explanation, they agreed to recall the account from the bailiffs, offset the credit against the debt on her account, and write off the remaining debt 'as a gesture of goodwill'.
Ms T, who is a struggling single mother on a low income, had received so many bailiff letters, each with a different (slowly rising) figure, that she lost count of the exact figure owed, and was simply working as many hours as she could to make payments towards a debt most of which didn't even exist.
While we are very pleased with this result, the reality is that only a small minority of people in situations such as Ms T's would approach or be referred to an organisation like Z2K, for a variety of reasons. The means to scrutinise and challenge benefit decisions seems almost completely inaccessible and incomprehensible to such people, and will remain so until proper legislative reform is brought in.